Road trippin' with my two favorite allies
Fully loaded we got snacks and supplies
It's time to leave this town
It's time to steal away
Let's go get lost
Anywhere in the U.S.A.
"Road Tripin" by Red Hot Chili Peppers
Hit the road Jack, but don't get lost! You may think that it's impossible to go astray since you have your smartphone and all kinds of apps to help you navigate the world. However, you should not throw yourself out there and completely rely on your mobile device. Below are a few road trip tips to help you get ready for memorable travels.
Planning your perfect road trip
Divide to conquer
A trip requires some planning, and efficiency is key to staying safe and making your trip memorable and fun. In the group, there will always be someone good at navigation, someone who has a knack for planning itineraries, surely a meal planning guru, and, last but not least important, – drivers. Identify these people within your group and divide the powers to conquer the road.
Safety first – car check-up
Before hitting the road, check up your car. Take it to a mechanic and tell them you are planning a road trip. Besides the 5 essentials to always keep in your car, make sure to get a basic repair kit, fire extinguisher, and road reflectors. Don't forget the spare tire, of course, and duct tape for emergency quick fixes.
Monitor tire pressure while on the road and keep an eye on the car gauges. When you are not looking at the dashboard keep your eyes on the road, not on your cell phone. In the last decade, distracted drivers have become the leading cause of road accidents. So, remember the divide-to-conquer tip and, if you are the designated driver, do not get distracted with anything else.
Plan the route – and have a paper map
Planning the route is probably the first thing you have done. However, make sure to double-check the routes and have a backup plan in case of road closures. Consider the mountain roads – they will take longer to cross as going uphill means slowing down. Don't forget to add some rest days/time when planning the trip because you will need to rest. Don't drive more than 10 hours a day – slow down and enjoy.
Furthermore, an important part of the trip is to allocate an average amount to spend on gas, accommodation, and other necessities. Consider how much money you are planning to spend and do your best to stick to this budget.
Essentials- clothes and food
No doubt you will need clothes and food, but be light and stick to one bag per person. Consider the season and the terrains you will be crossing and visiting and pack only clothes you will need the most: comfortable and functional.
When it comes to food here are a few classic road trips eats – bottled water and juice boxes, energy bars, dry fruits and nuts, pretzels and chocolate bars; cheese sticks or blocks, spreads like peanut butter and Nutella, veggies – sliced green peppers, baby carrots, cherry tomatoes, celery sticks, and radishes – all easy to pass around the car.
Yet, don't forget paper plates, cups, bowls, and plastic utensils: you will need them during your stops to sit and eat comfortably.
Also, along with food and clothes, pack cell phone chargers (adapters/cords for car chargers) and high-tech gadgets you may need to make your trip safe and memorable.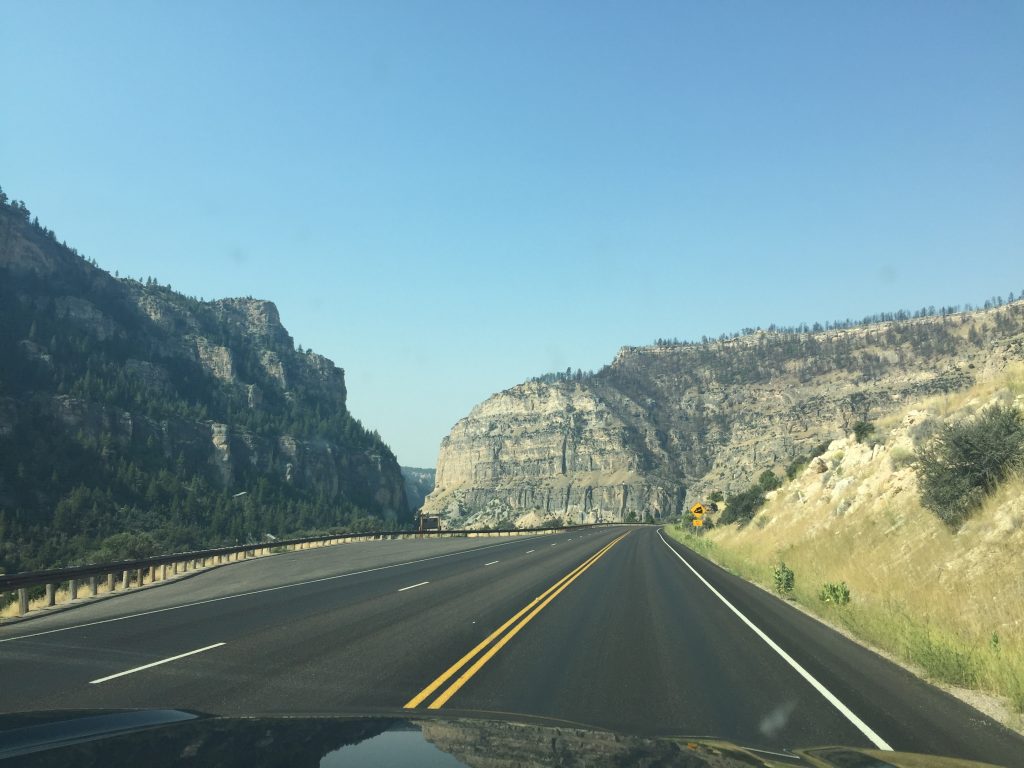 After traveling thousands of miles across the country you might get tired. So, if you decide to hop on a plane at some point, to come back home, you will most likely need to ship your car back with an auto transport company. There is very little chance for this to happen, but in case it does, just call us or request a quote online, and Corsia will get your vehicle home fast and safe.
Don't forget to check out our posts on Overlanding and camping in your car because it only takes one click… and you may just find the answer to your next call for adventure.
Where are you going on your next road trip?