Ship a car cost calculator
A car shipping calculator is a software that calculates your price in an instant. Basically, predetermined parameters calculate the cost to ship a car based on your input.
Car transport cost estimator

We quote current market prices to ship a car now.
Corsia rep (Elena) was very proactive. Helped ship a car from CA to GA. She checked in with me via email quote and several phone calls to find me the best possible quote for the fastest available service. After several communications, Corsia was able to schedule a vehicle pickup the next day. The driver communicated well, and the vehicle arrived in final destination faster than we expected in perfect condition. I highly recommend using Corsia's reliable, efficient service.
Thanks, Corsia! Pickup was so clean, efficient, and wonderful -- my only recommendation is to make sure you schedule it during the day so you can fully review the car in the daylight. Drop off was equally wonderful, and the whole trip went down without a hitch (pun intended!). Seriously, Corsia delivered my Jeep from CT to California with no issues or bumps in the road!
High five's all around! Corsia was highly recommended by a friend in the automobile industry. We needed to transport a cargo van from Seattle to Florida. We contacted Corsia who quickly arranged transport within just a few days. Communication was outstanding! Just a few email confirmations and we were all set. Mike was great and arrived right on time and delivered to Florida on schedule. Tip-avoid the hornets nest of auto brokers on line and just contact Corsia for a truly great experience!
Corsia Memphis to LA, mid-size SUV. I looked at 4 different companies amd Corsia was the most responsive of them. While being responsive, they were not unduly aggressive: when I indicated that I need to wait a month before making a decision they stopped contacting me and only came back with a reminder when I really needed it. Once I decided to engage Corsia they found me a transport within two days and the car was delivered (from Memphis to LA) in another two days. I had a truly positive experience.
Working with Corsia Logistics was a great experience. Working with Corsia Logistics was wonderful. They were able to find a driver right away to transport our car. They were in constant communication as to when the car was getting picked up and dropped off. The driver also communicated with me as to when he would arrive. I would highly recommend Corsia Logistics.
Excellent Organization Corsia was an excellent company to work with while I transferred my car across the US. A friend of mine suggested I use them as they had been very organized and trustworthy with her own car. I researched a few different place but decided to go with Corsia and I'm so glad I did! Any questions I had throughout the process they answered quickly and clearly. I would definitely use them again in the future and recommend them for others to use.
Looking for a logistics company, to ship my car, from California to Illinois,my first search, then Corsia showed up, skeptical. Call and a very friendly secretary: Elena. She guided me through, I scheduled and as she explained, all when smooth as scheduled Very happy I did the right choice. I'll recommend this great Company to anyone that is thinking to relocate a vehicle. Thanks Corsia logistics for your honesty and professionalism!
Top notch Transport - Porsche 997 Top notch! As easy and efficient as one could possibly imagine. Great customer service.. thank you Luke. Great prices. Check. Timely communications. Check. Clean transport trailer. Check. Supremely careful driver. Check. Timely arrival. Check. Don't mess around elsewhere, just call Corsica and feel confident your transports needs are going to be exceeded. My Porsche 911 rode like a Queen in her enclosed chariot. I've never needed a transport company before, and I surely will use them every time. Do yourself a favor, seriously. Call now.
Corsia has been amazing. Their prices are really competitive but more importantly their customer service has been 5-Star. Elena followed up with me every step of the way, making sure there was no miscommunication between me & the driver. We are using them to ship a 2nd vehicle & would not hesitate to use them again!
I have recently used Corsia for long time family car with sentimental value that was moved I have recently used Corsia for shipment of my vehicle from Oregon to Arizona by recommendation from other family member who also used Corsia in the past. I am very pleased on the service and the communication throughout shipment. Ken was my direct contact and kept me informed along the move The car was picked up and delivered as communicated. I did use a enclosed mover and the driver was also clean cut professional and treated car as his own. I would definitely recommend Corsia again with the experience I have had. Thank you. T
Car shipping cost factors
To get an automated car shipping quote the software requires the input of your vehicle make and model, vehicle condition, type of transport and location. It does not take into account the time of the year or season.

The calculator starts with a base price for every route, determined by the vehicle make and model and the distance. From the base price the cost increases, if the vehicle does not move on its own power and when enclosed carrier is preferred than open. Besides these factors, current market rates are affected by supply and demand fluctuations.

Logistics is an industry strongly influenced by current supply and demand conditions. This, however, is not reflected in an automated price. A calculator has to receive data from all dispatch boards in order to reflect actual market conditions, which is almost impossible to implement.

For example, a major central dispatch board, utilized by all companies, does not send data when there aren't any active loads on the board. In such situation the price can be lower, but a software cannot "see" this. The company can add additional surcharges for special events. Such events could be a specific city terminal location.

Additionally, all auto transport management companies add their service fee. But there is nothing they can do to reflect the current supply and demand conditions.

This is a simple explanation of how a car shipping quote calculator works. All databases can be updated as often as necessary, however, most companies can not and will not update their software daily in order to reflect auto logistics demand. That would cancel out the whole purpose of the software. And its purpose is to automated the pricing, which is does not guarantee current and fair market prices.
What is the difference between manual and automated quotes?
Automated prices come from a software, while manual quotes are determined by logistics specialists tracking current market conditions on national and international dispatch boards. When an auto transport specialist personally assesses the situation, they can give the customer the best option available based on market conditions.

In logistics, demand and supply changes constantly and vehicle transport specialists use live data to make informed decisions, and make sure the customer receives a realistic market quote that guarantees professional and timely service.

Auto transport companies that use calculators predetermine all static factors that affect the cost to ship a car. However, they cannot predetermine supply and demand fluctuations that affect shipping prices daily. They cannot lower their service fee on the go to accommodate customers needs.

This is all due to the automation of the process. Hence, a car shipping calculator cannot provide the most accurate price that will ship a car now.

With all this being said, customers should remember that in most cases the prices are either too high or too low. Some companies, unfortunately, do that - calculate lower quotes only to get the customer to book. Then they call and ask for more money in order to ship the vehicle because their low rate does not reflect current market conditions.

This brings to the forefront the idea of a software doing the job of a professional working with live data. The main difference is that software does not think and cannot assess a situation. Moreover, in the auto transport industry very few companies have advanced technology and even they cannot receive accurate data from the dispatch boards. Consequently, a manual price quote is always more accurate.
Should I use a car shipping calculator?
The key term here is automated quotes. Such quotes are calculated by a software where certain universal parameters that determine the price have been set in advance.
Automated quotes are not personalized and adjusted to the customer's unique situation. In this industry one important aspect of the business is being able to offer the best possible solution, which often means to offer more than one options in terms of route, type of transport or dates. That is why an automated quote is a good indicator of average prices, not rarely an exact quote. The price can often be less expensive or more expensive depending on the specific situation. This is the reason you always need to talk to an agent.
When it comes to shipping a vehicle, in most cases there are at least two options available to the customer. That is why we emphasize both aspects here - current market prices and personalized service. A person behind the phone thinking and evaluation the situation in order to offer the best auto transport solution is what makes the difference.
We always recommend that customers request several car shipping quotes in order to see the range of prices. This is how you find the golden mean rate  - a realistic rate that will ship your vehicle in a timely and professional manner.
How much does it really cost to ship a car?
Supply and demand is what ultimately determines the prices. What happens is actual competition between customers for a spot on a car carrier.
Carriers want to load their trailers fully, but they are not going to take lower than a certain market price. That is why manual rates are always more accurate and win that spot on the carrier. Corsia Logistics provides realistic rates that will ship a car now. This means we quote rates acceptable by the carriers.
Brokers, who work with independent carriers nationwide, handle the majority of the orders in the auto transport industry. What the carriers do is haul vehicles, they do not deal with customers as much. Brokers and carriers form a very efficient system that translates in faster service and competitive prices because a single company cannot service the entire country.
Many big companies charge more than the fair market price simply because they are big. They also do it because of their calculators, which they market it as an advantage, but often it only costs more to the end customer. Many of those big companies lack not only our affordable and acceptable rates, but also our above and beyond personal attention.
Sometimes when companies grow big, people tend to start looking small. Many companies forget that they are in the business of helping people and instead they focus on technology and automation of services. Still, many small companies, like Corsia Logistics, look up the prices manually to calculate the most accurate and reasonable quote and really care to help customers.
Do you want an automated service or do you prefer to talk to a person?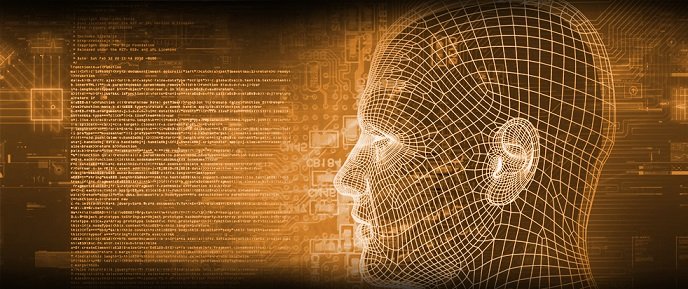 The whole idea of a software vs. a person is quite complicated, and we are not going to make it look simple. However, there are differences that need to be noted and discussed. We offer our customers a very personalized services and this includes manual auto transport quotes.
For all auto transport related questions talk to us now.
Our dedicated team of professional logistics experts will answer all of your questions and help you choose the best solution.