When it gets to shipping a car, there are quite a few options available to you. Sometimes the selection process may seem a bit daunting. If you are not well-versed in the variety of options offered by car shipping companies, you may be stressing over which car shipping service to choose. You are not alone!
When selecting a particular car shipping service, you should consider both – your car and your circumstances.
In this post, we'll look at some of the most typical car shipping scenarios and suggest the best service in each situation.
Are you shipping a luxury or collectible classic car?
Shipping a luxury or collectible car requires additional care because of the monetary worth and replacement difficulty. If you own a special car like that, you understand that to avoid costly repairs you need to ensure proper care, including during auto transport.
Enclosed trailers are often the best option, as they protect your car from weather conditions, dust, and other potentially damaging road elements.
A single-car vehicle trailer can also be a good fit in case the size and modifications of your vehicle deem it non-standard. The cost for the enclosed and single-vehicle trailers is higher as they are more specialized, require higher cargo insurance, and have lower availability as opposed to open trailers.
Are you shipping a non-running car?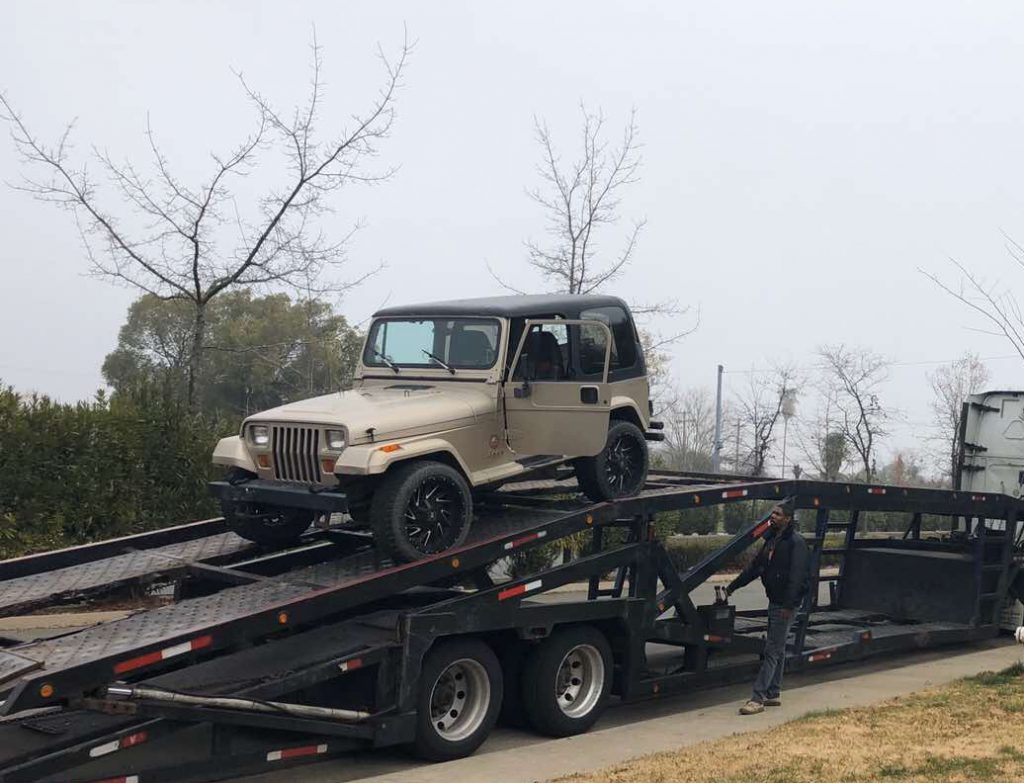 Shipping an inoperable vehicle requires adequate driver's skill and equipment for loading and unloading. This is one of the cases where the reliability and professionalism of the auto transport staff matter the most. A door-to-door auto transport service will ensure your car is picked up and delivered as close to the location of your choice as legally possible.
However, for successful loading and unloading, do not withhold any information about your vehicle's condition. This will guarantee the driver arrives prepared with the right equipment. Keep in mind that the driver's experience and additional equipment come with a higher price tag. Besides, not all auto transport companies ship non-running cars, which makes finding a carrier more difficult.
Are you in a hurry?
Sometimes planning ahead proves difficult and shipping a car can become a matter of emergency. These are the cases when expedited services will come in handy. By choosing this type of car shipping service, you can have your car delivered on or by an exact date. The auto transport carrier will prioritize your car and the driver will plan the routes and schedules to accommodate your pickup and delivery window.
Because of the urgency and delivery guarantee, expedited shipping is more expensive than standard delivery regardless of the carrier type. This service may also be a good option when you need to ship your vehicle to a car show. However, you do not have to use it unless you are really in a hurry.
Are you shipping a mobility vehicle?
Wheelchair-accessible vehicles are rare to find and oftentimes are customized to the needs of the user. Certain characteristics of mobility vehicles such as the winch, the ramp, and height can be non-standard. This is why they require special attention from the driver and oftentimes a special carrier. If you are shipping a mobility vehicle, you need to give the relocation agent all the information regarding the vehicle's dimensions and also send pictures, so that the most appropriate trailer can be chosen. If the dimensions of the vehicle are standard, then it can easily fit on an open trailer. Otherwise, your auto transport service provider will offer a solution that best fits your situation.
Are you on a tight budget?
When paying for services, you want to get the best bang for your buck. However, sometimes you may find yourself on a tight budget, especially if you have other important expenses to tackle. Let's say you are moving from Michigan to Arizona and need to budget your entire move. You would be looking for the most budget-friendly car shipping services without sacrificing their quality. Open auto transport is one such option. Besides being affordable, it's a safe and efficient way to transport your car. As a matter of fact, this is the most popular and common type of auto transport service. Open carriers cost less than enclosed auto transport and if you plan ahead, you may get a pretty good quote.
Are you shipping an RV?
If you are shipping an RV, finding a reliable auto transport company is crucial. RVs aren't your typical cargo and require skill and experience to transport. We highly recommend emptying your RV as much as you can. Remove free-standing and free-hanging items to avoid possible damage during transport. The size of your RV will determine the auto transport services available to you. Smaller recreational vehicles can travel on a flatbed trailer, while bigger RVs may require more creative solutions.
If you are not sure which car shipping services to choose, do not hesitate to contact the Corsia Logistics team of experts. Our agents will carefully review your situation and help you select the optimal solution. You can also get a free, no-obligation quote. And if you deem our price acceptable, you can easily schedule pick-up of your car. You can easily reach us at (818) 850.5258 or fill out our simple online quote request form.