Visitors and tourists alike have pegged New York as the "city that never sleeps" or "a concrete jungle". If you're a New Yorker, most likely you know what they mean. The hustle-and-bustle of a megalopolis, the energy of the big city, the density and variety of people, the skyscrapers, the lights.
This is NYC, the city with the largest population in the state of New York. We can see how it can get a bit overwhelming. Hence, comes the decision to move somewhere else, a bit quieter, and a bit less expensive too, perhaps?
Texas seems like a good choice to settle down, live a lower-cost of life and, of course, explore the iconic Texas cuisine.
Before moving to Texas: What to know
Less population and warmer weather
Some of you might be surprised to know that the population of Texas is larger than that of NY. Today, more than 28 million people live in Texas, and this number has been increasing during the last years.
A contrasting picture appears in N.Y.C., for example, which at certain moments may feel as if the overly crowded streets can't fit all the people anymore.
Now, let's divert our attention to the weather. Both states have a humid subtropical climate. Yet, Texas may feel warmer due to the absence of snow days, less rain, as well as the lower gap between the highest and the lowest temperatures. So embrace yourself: as you move down South, more sunny days await!
Plenty of jobs
The so-called "Texas miracle" has been the highlight of different media platforms during the last years. As the population inflow in the state is increasing, it seems that many people see it as an interesting and convenient place to move. One of the major reasons is the rapid development in job-creating industries such as technology, business services, and manufacturing.
Texas' minimum wage is $7.25, lower than the current $11.10 in NY. Yet, its average wage has been increasing over the years, and in 2018, it has reached almost $58,000. This shows an increasing level of confidence in the Texas economy.
Moreover, one of the advantages of moving to The Lone Star State is having to pay less for your living expenses, including rental or real estate purchasing prices. And the best part? There are zero income taxes!
Warm culture and great food
Texas may have gained the reputation of a very conservative state. However, coming from New York, you will immediately notice the atmosphere of friendliness as random strangers greet you on the streets.
World-famous Texas hospitality and the ability to make one feel at home has been a big reason for increasing population diversity. Mexican culture is one of the most prominent ones, which is noticed especially in Texas cuisine.
Tamales, tacos, and burritos are an essential addition to barbecue options. Of course, Dr. Pepper and Coke are not missing either. An important tip: keep in mind that in Texas, if you order Coke, you might even get a Sprite, because Coke refers to any kind of soda. Also, you can get a tasty burger at the Whataburger fast-food chain, which is one of the most popular in Texas.
Don't a warm welcome and mouth-watering food sound like a good start in Texas for y'all?
Five interesting Texas facts
The capitol in Austin, inaugurated in 1888, has a dome that is seven feet taller than the dome of the Capitol in Washington, D.C.
Texas means allies, or friends and derives from the Hasinai Indian word, 'tejas'.
Texas was an independent country once for a period of 9 years, from 1836 to 1845.
If you are a Dr. Pepper fan, you will be thrilled to find out that it is a Texas invention, coming from Waco, since 1885.
Texas has around 16 million cattle in its state territory, which is almost half the size of its population.
Shipping your car to Texas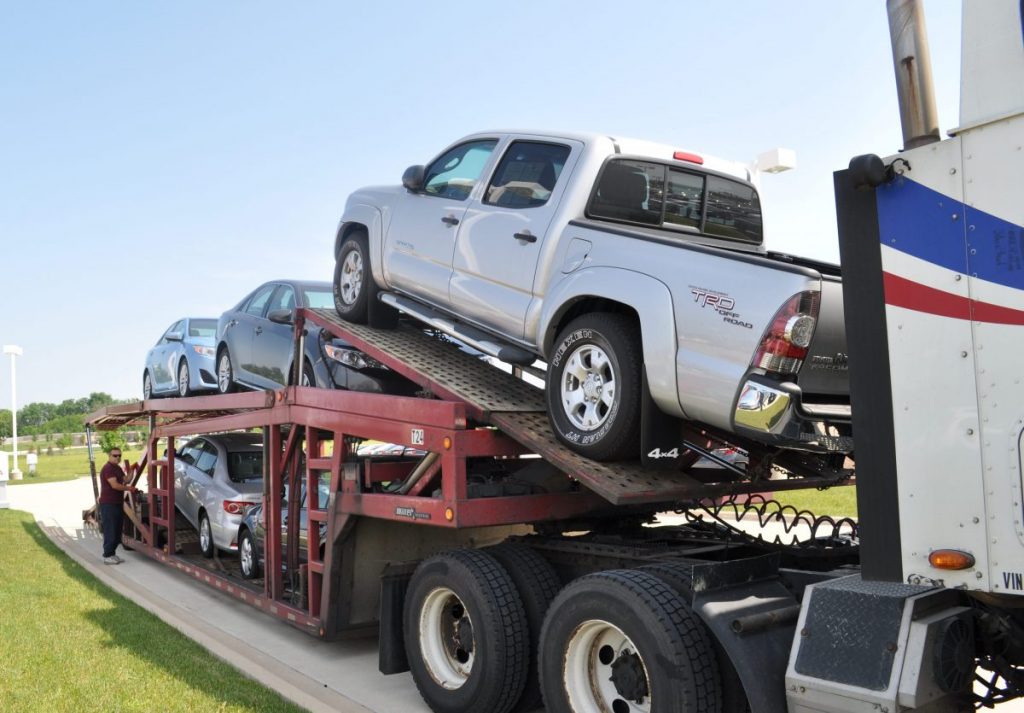 If you've been living in NYC, it is probable that you did just fine without a car, relying mainly on good public transportation. However, in Texas, most likely, you will need to drive. As a matter of fact, more than 50% of the population drives. You will not encounter many people cycling or walking around.
Thus, when moving from New York to Texas, bringing your car or buying one there, is a good idea. If you're bringing a car from NY, you may decide to drive it yourself, of course, or have it shipped via a logistics company of your choice.
The distance between Texas and NY is around 1,300 miles. It means that if you want to move from NYC to Austin you will have to drive for 26 hours at least.
Unless you're well prepared, it's an exhausting trip. Another downside of it is that you will be putting your vehicle through those extra miles of wear and tear. And then there's always traffic and the possibility of bad weather along the way. You can avoid all that if you go for the option of shipping a car from New York to Texas.
Corsia Logistics has years of experience in shipping different types of vehicles across the US. Whether you are moving from NYC to Dallas or anywhere else in Texas and want to learn about available options and approximate delivery time, don't hesitate to contact us. You can also request a free, no-obligation quote by filling out as simple online form.
You can dial (818) 850-5258 or drop us a line via our online chat, and our expert team will come to your assistance. Your peace of mind is our priority.
Thank you!