It is not enough to be passionate about classic cars to restore them. But being passionate is enough to get you started and hooked for life.
The next step would be to find someone to teach you how to restore a classic vehicle. In this post, I will try to sum up a few tips I learned because I love classic cars and because I want to help my sister-in-law understand my brother. She is not complaining about the hours he spends upgrading his new car or restoring his old one, but the money he spends on his hobby.
Why restore classic cars?
Committing to classic cars restoration means passion has been planted. It can be costly, depending on the types of vehicles you are interested in and the amount you are ready to spend. Only the truly passionate hearts can explain the feeling of satisfaction they get when they hear the engine roar (at some point, in moths or years).
Some people say that restoring old cars often starts out of nostalgia for the good old times. But the more time you spend in your garage, the more it turns into a permanent hobby. That's what happened to my brother. He started with a handful of tools, and after we knew it, he had a whole garage stocked with every imaginable tool and machinery. And that' when the talks about the cost of restoring old cars took place.
How much does it cost to restore an old car?
Whether your car is a surprise barn find or a model you've been specifically hunting for some time, the amount you'll need to invest into bringing it back to life depends on a few factors:
The make, model and availability
The first factor affecting the cost is the make and model of the vehicle as well as its immediate availability. In many cases, the older the model, the more difficult it will be to restore it. Finding your car is the first step. But it is more important to decide how much restoration work you are willing to do, both timewise and financially. Then you can begin the search for a vehicle based on its year, make, model, and condition.
The number of parts you need to replace
Parts are easy to find for new cars, but for many old autos, you will have to do extensive research and then spend a good amount of money. The best way to go about this is to try to find the same vehicle in junkyards and buy the parts from there.
Today, you can simply go online and find what you need easily. If you can't find the parts you need to start networking with classic car enthusiasts, get in touch with classic car clubs, and join forums because this is where you will surely find answers and help.
The tools you will need
You probably already have some auto mechanic tools such as wrenches and screwdrivers. A socket set, a floor jack, and jack stands will be very useful as well. After the main restoration, you will most likely need to paint the car, so a sanding machine and spray gun might be necessary. Don't forget to create a color scheme for your car, and depending on your choice you may need to find some original paint.
Condition of the interior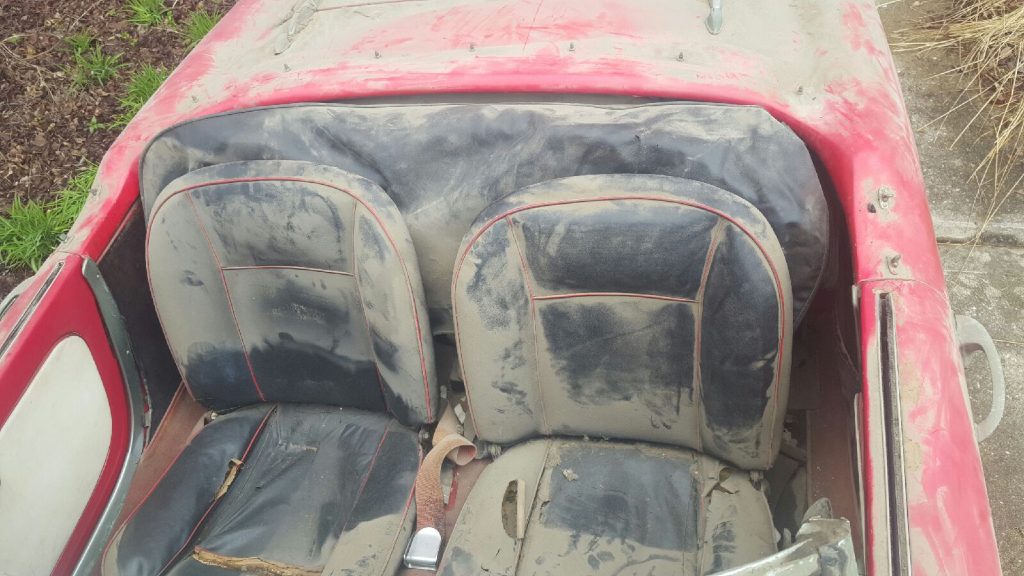 If most of it is damaged, you will most likely need to replace it or refit it with new fabrics or leather. Keep in mind that once you start diving deeper into the process, you may find more things that need to be replaced or repaired. That is the beauty of it, after all. Digging deeper into the car gets you completely engulfed by how much you can do with your own hands, and this makes you fall in love with the process and the vehicle.
A new hobby is born?
So, there you have a few basic tips on what to expect from a classic car restoration process and what would be the associated costs.
Check out this guide by Hemmings Motor News with some of the best cars to restore, which may help you choose your next classic car project. Good luck, and remember that the most important tool in this job will be your hands driven by passion.
And if you find your classic automobile hundreds of miles away or all the way across the country, give us a call and we will arrange the car shipping service for your classic vehicle.
Your classic car will be most likely inoperable (if you have decided to really get your hands dirty!), which means that the cost to transport it will be higher. Shipping is often a part of the restoration process, so don't hesitate to reach out to us by dropping us a line via our online chat or call us at (818) 850-5258 and we will be happy to help you get your next restoration project started!
Why do we love classic cars so much? Prev post