When it comes to Florida, people have contradictory opinions. Some look forward to moving there, while others do not dare to spend more than a few days or weeks in the Sunshine State. Therefore, moving from Delaware to Florida might seem like a tricky decision.
This article will look at some perks of living in Florida and offer you a few tips to help make your move as smooth as possible. And if you are moving from Delaware to Florida with a car and wonder how to transport your vehicle, you have come to the right place. We will also offer advice on how to safely ship your car to its final destination.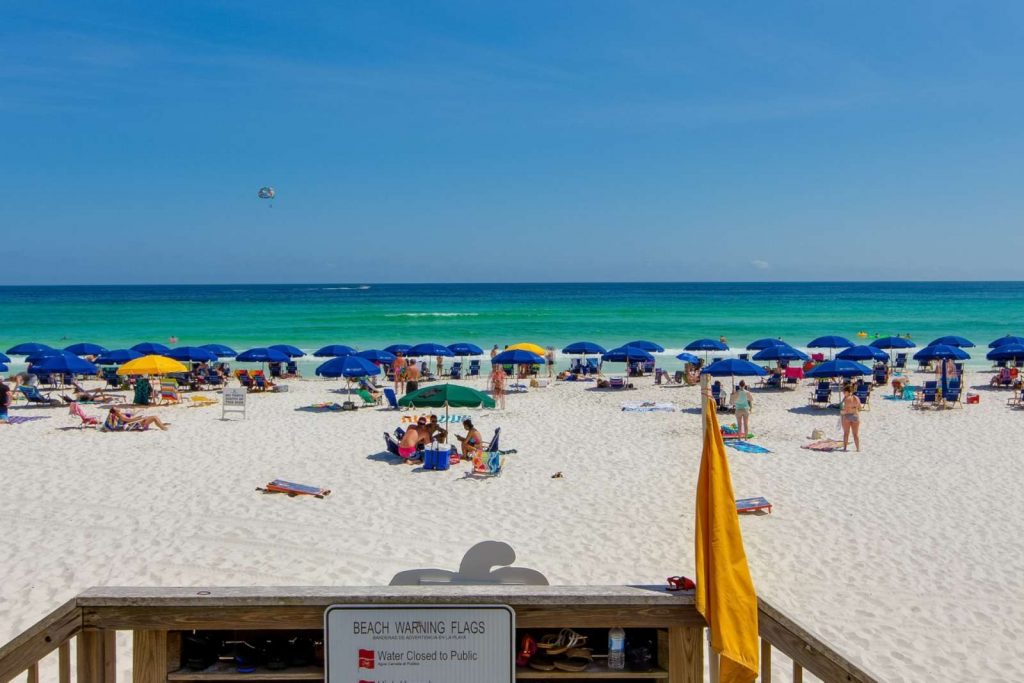 What are some of the advantages of moving to Florida?
They say beauty is in the eye of the beholder. So, if you have decided to move to Florida, it means you have chosen to disregard the "mean comments" by people who have not lived there. Congratulations! You will be joining the 330,000 new transplants who move to the Sunshine State every year.
Depending on where in Florida you choose to call home, your experience will be different from others. The people will be different. The climate will be different. The culture will be different. But you will still be able to enjoy a few of the same perks no matter where you settle in the state.
No state income tax
First things first. Once you move to Florida and officially become a Floridian, you will no longer pay state income tax. This might save you up to 13% on your tax bill, which you can add to your savings account or invest.
Sunny days for the win
Are you tired of cloudy weather all year round? Welcome to Florida, where the weather is sunny all year long. Forget about vitamin D deficiency. Compared to Delaware's snowy and cold winters, Florida offers a fantastic climate, which you can enjoy throughout the year. That doesn't mean that it never snows in Florida. It does. However, snowfall is very rare, especially in the central and southern portions of the state.
Plenty of job opportunities
With companies such as Telemundo, Univision, American Airlines, Cisco, Disney, Microsoft, Yahoo, Oracle, and Sony present in Florida, it is needless to say you'll have plenty of opportunities once you move to this beautiful state. You only need to be prepared and apply in advance, even if that means doing job interviews online.
Currently, online job interviews have become the norm, so do not see them as a disadvantage. See them as a chance to secure a job before moving.
What to know before moving to Florida?
Yes, the weather is excellent, but…
It will take some time to get used to the high heat and humidity. While 200 days of sunshine would be a dream come true, the constant warm weather can become unpleasant if you are not prepared. Also, the prospect of hurricane season may not be on everyone's bucket list either. You'll need to educate yourself on how to prepare for a natural disaster.
Look for housing in advance
Florida is a big state, and there are a lot of cities where you can move to. However, once you know where you want to settle, try to research the neighborhoods in advance. At the same time, look for housing in the top areas you are considering.
Take your car with you
Do you own a vehicle in Delaware and are not sure what to do with it? We have an answer for you: take the car with you as you will need it in Florida more than in Delaware. Exploring all the natural beauties of the Sunshine State and running errands will be almost impossible without a car. So yes, if you are attached to your vehicle, do not sell it. You can quickly ship it to Florida.
How to ship my car from Delaware to Florida?
Shipping a car from Delaware to Florida is the most efficient way to move a vehicle.
Research shipping companies and request multiple car shipping quotes before making a decision. Once you have narrowed down your search to three-four top companies, pick the one that offers realistic prices and has excellent customer reviews. Call and talk to our team now. From classic car shipping to sports car transport, our team takes pride in reliable personalized service. We offer open and enclosed auto transport to Florida daily, so contact us today or request a free car shipping quote online.