Moving to a state like Florida, which has over 1300 miles of coastline, is a dream come true for many. Especially if you are a fan of warm weather and beach life. The Sunshine State is home to almost 22 million people as of 2021, a big contrast to New Hampshire's population of 1.38 million.
Florida is also a melting pot of cultures and ages – retirees, tourists and people from all over the world are everywhere. The Sunshine State has been welcoming new transplants – from across the country constantly. If you are currently living in New Hampshire and want to move to Florida, research and arm yourself with information before your moving day.
In this short guide, we will answer some of the most common questions you may have about moving from New Hampshire to Florida and offer some practical advice.
Why should you move to Florida?
Warm weather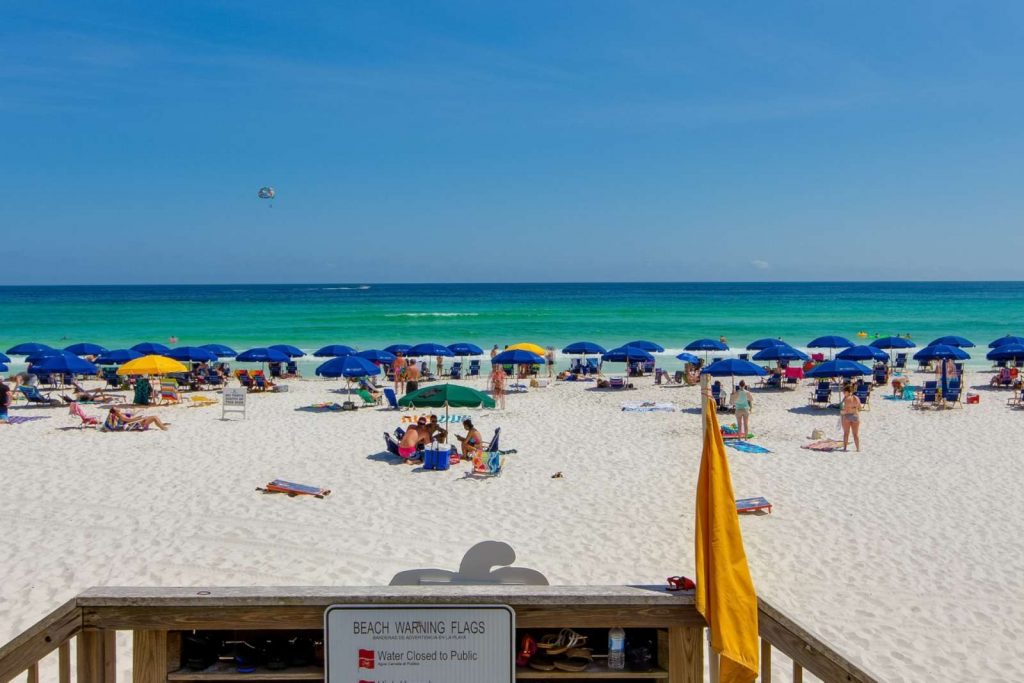 Are you tired of New Hampshire's short summers and cold and snowy winters? Then you will enjoy your time in Florida even more. As you may know already, Florida's climate is sunny and warm year-round. The state has over 200 sunshine days a year. Even though it might get hot and humid during the summer months, the rest of the seasons in Florida are mostly mild and warm.
No state income tax
That's right! Florida is one of the states that don't collect state income tax, allowing you to save, on average, about 13% on your tax bills. So, if you are used to New Hampshire's state tax benefits, you will not lose them once you move to Florida.
Low cost of living
While it is true that most of the major cities in Florida are expensive, the rest of the places in Florida are much more affordable compared to other cities in the United States. Moreover, healthcare and housing and living costs in the state fall below the national average.
No need to travel for your vacation
Thousands of people fly or drive to Florida each year for vacation. But if you live in the Sunshine State, you will not have to travel far since you can enjoy all the beaches, theme parks, and all other attractions close to home. If you love swimming, scuba diving, paddle boarding, and fishing, you will enjoy your time in Florida much more.
What advice would you give to someone who is moving to Florida?
Get ready for high heat and humidity
Coming from New Hampshire, the ninth coldest state in the nation, you will have to get used to Florida's high temperatures and humidity. But having the beach available all year round will help you tackle the heat.
 Get a new wardrobe
Since the weather will be much hotter than in New Hampshire, you might want to "refresh" your wardrobe a little bit once you move to Florida – shorts, T-shirts, and sandals – will be all you need!
Get a driver's license if you don't have one yet
Having a car is a necessity in Florida. So you will have to get a driver's license if you don't have one yet. Since many people in Florida are newcomers and retirees, life on the road can be tricky and frustrating. Don't want to add to the list of bad drivers in Florida? Then we advise you to learn how to drive before moving there.
How to move to Florida with a car?
There is a lot to do when moving between states. And one of the things you may have on your to-do list is shipping your vehicle to Florida.
The easiest way is to ship a car from New Hampshire to Florida with a car shipping company.
Corsia Logistics can help you ship your car fast and safe. We take transporting your vehicle personally and make your peace of mind our top priority. Shipping a car from New Hampshire to Florida usually takes about 5 to 7 days after the vehicle has been picked up.
Our vehicle relocation experts are always available to walk you through the process and update you on your vehicle shipping status. Once you ship your car to Florida, you will need to register it with your local DMV. To find more information about the registering process and the documents you need, visit the official website of Florida DMV.
Call our team now to learn more about how to ship a car to Florida and what moving companies we recommend.