Often nicknamed "America in Miniature," Maryland has a lot to offer, despite its size. The Old Line State is the 9th smallest in the US, but it has the 5th highest population density.
Planning to change scenery and move to Florida, which has a warmer climate and more than 1300 miles of coastline? There are a few things you should know about the state.
The Sunshine State has become very popular in the past decades for many reasons. And that is what we will explore in this short guide. We will delve into what makes Florida so attractive and suggest a few tips on how to make your move smoother.
Why should I move to Florida?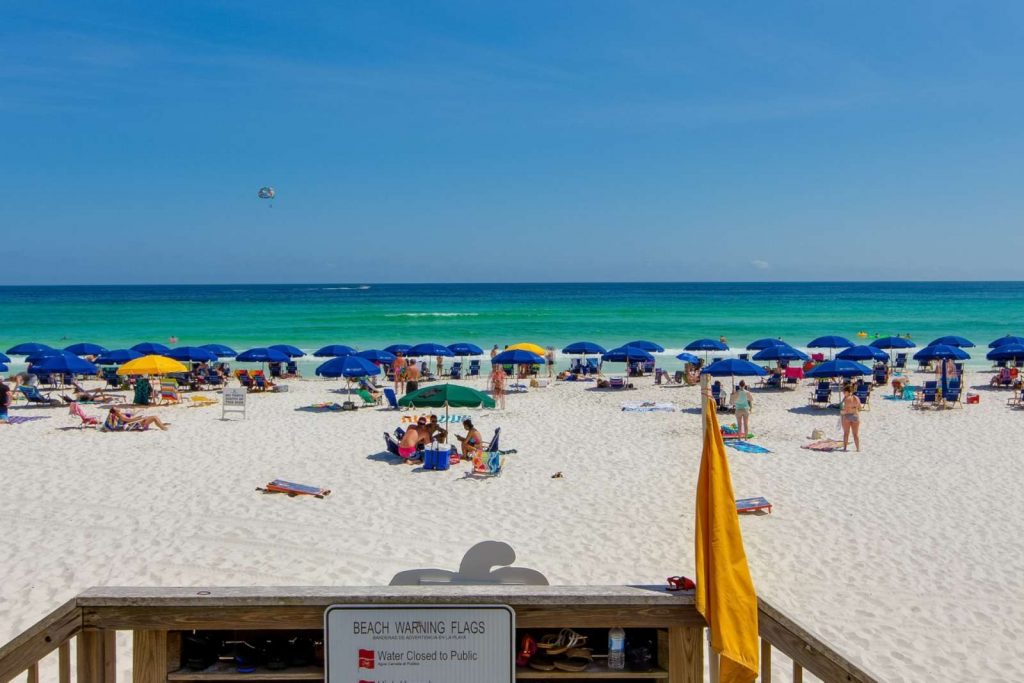 Fantastic beaches
They say life is better at the beach. And Florida is all about beach life. From Grayton Beach, Clearwater Beach, Pensacola Beach, Panama City Public Beach to Delray Beach, you will have many options to explore. We also mentioned earlier that the weather is a huge difference between the two states. So if you are a fan of sunshine most year-round, Florida will be a perfect place to call home.
No state income tax
The Sunshine State, unlike Maryland, is one of the few states that does not collect income tax. This exact fact is a major reason why some people move to Florida. It can allow you to save 13% or more on your tax bill and use that sum every month to invest or plan your next vacation.
No need to travel far for your vacation
Once you move to Florida, you will have plenty of things and places to discover, delectable food to taste, and numerous beaches to dip your feet into.
With so many activities at your fingertips, who even needs to travel somewhere far away? Many people drive or fly to the Sunshine State each year and spend their vacations there. You will have the advantage of being close to all Florida's tourist attractions.
Affordable living costs
Not only will you pay no income tax, but you will also be able to save while living in Florida. Of course, to get a better idea of what you can afford in the Sunshine State, you would need to compare the cost of living in your current city with your preferred city in Florida.
But overall, the average living costs in Florida are not even 1% higher than the national average. However, some Florida cities rank 8% lower to 18% higher than average American cities.
What should I  know before moving to Florida?
Change of Climate
Considering that you are coming from Maryland, you must prepare yourself for Florida's heat and humidity.
A new wardrobe?
This also means that the wardrobe you will use in Florida will be slightly different from your current one.
So if you are thinking about selling or donating your clothes before moving from Maryland to Florida, we would highly recommend it as you will probably need a whole new wardrobe in the Sunshine State. We are looking at you, shorts, T-shirts, and sandals.
Driver's license needed
If you have been enjoying your life as a passenger so far, get ready to study for that driver's license test before or once you move to Florida. Owning a car in Florida is a necessity. You might need to drive almost every day if you want to keep up with Florida's lifestyle.
How to move to Florida with a car?
Shipping your car should be on top of your to-do list if you plan to move from one state to another. As mentioned earlier, owning at least one car is a necessity in Florida. So if you already own one, our advice is to start looking for an auto transport company to ship it.
Shipping a car from Maryland to Florida is the most efficient way to move a car. Call our team now.
It will be the easiest and, more often than not, the cheapest way to ship your car to another state. To help you better budget your move, we've compiled a quick guide about how much it costs to ship a car to Florida.
As soon as you receive your car in Florida, you will need to register your vehicle with your local DMV. Find more info on the entire registering process at the official website of Florida DMV.
To request your free, no-obligation car shipping quote or book a spot on a carrier, feel free to contact the Corsia Logistics team. Our logistics experts will be happy to answer all of your auto transport questions and help you select options that work best for you and your car.