One of the greatest aspects about the U.S. is the sheer freedom to pick a place to call home. From places with harsh winters, to corners where the sun never leaves, the US has something for everyone. However, the challenge lies in making the transition between such extremes, for instance, when moving from Chicago to Houston.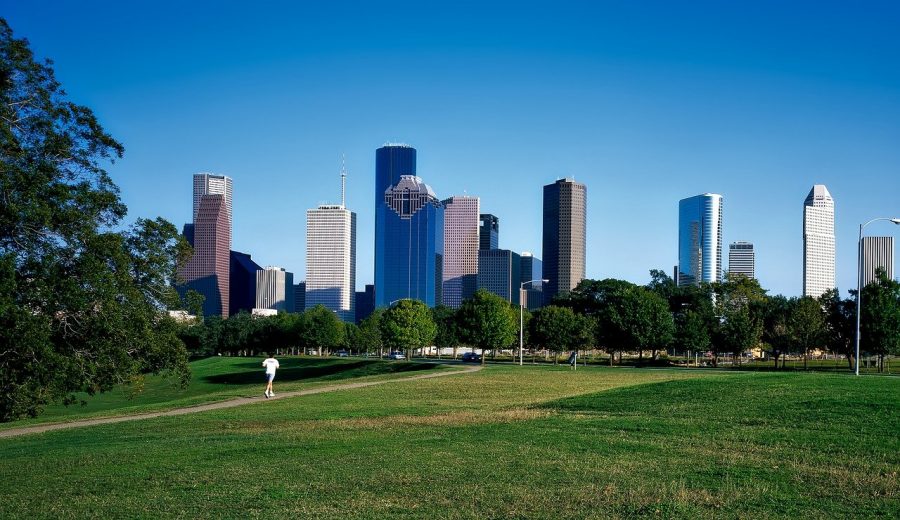 Leaving behind the four seasons of Illinois to face the subtropical climate of Texas may challenge you in more ways than you expect. And it does not end there. To make things simpler, we will be looking into this transition and cover the logistics behind it. Truly important certainly stays the shipping a car from Chicago to Houston because you will need a vehicle in Texas!
What to know about Houston before moving there?
Although population-wise both cities are comparably big, Houston feels more like a town. Chicago has largely stayed the same over the years, while Space City has been constantly growing. People of different cultures have flocked there, making it one of the most diverse cities in the country.
Of course, Texas has its own peculiarities, but contrary to popular opinion, it continues to get more progressive. This has not come at the cost of southern hospitality either, and it applies to Houston in full force.
The friendly attitude of residents there often surprises newcomers. As with any big city, close ties are rarer, but finding a welcoming community will not be hard.
If something can actually overwhelm you at first, that would be the humidity. It takes some time to get used to the hot, humid climate and learn how to function outdoors during summer. Bad hydration habits may not be a big deal up north, but they will come back to bite you down in Houston.
What are the perks of moving from Chicago to Houston?
Here are just a few things that make people leave the Midwest for Houston.
Population density
Though growing rapidly, Houston covers a larger area, making it more than 3 times less densely populated.
Traffic
Fewer people on more land makes for better traffic. That being said, you cannot get by without a vehicle. While Chicago has great public transport, Houston has a lot of catching up to do, so don't rely on it.
Cost of living
In general, living in Houston is very affordable, although depending on your situation, it may be comparable to Chicago. Still, with no income tax, cheaper housing, and opportunities to save, you can live well below your means in Space City.
Lifestyle
If you prefer the rush and action-packed weekdays, Chicago cannot be beaten. On the other hand, Houston gives you the option to kick back and do your own thing. Life moves at a slower pace, though you can still find plenty of adventure. To put it simply – living in Houston does not feel like living in a big city.
We can mention many other things about this place (e.g. family-friendly, job market on the rise), but you just have to experience it. Some find it boring, while others prefer it because of that. To learn more about the city, visit the official Houston website.
How much does moving from Chicago to Houston cost?
People usually move to Houston with a family, which brings the cost up. Expect to pay no less than $3,000 for a two-bedroom apartment with a simple relocation service. Bigger moves can jump to $4,500, with packing services adding another $1,000 to $3,000, depending on your needs.
Obviously, such relocation can be expensive. To make sure you get a good price, request estimates from at least three moving companies you trust. They will give you a quote to match your specific situation, but still expect it to be in the mentioned price range.
How to ship a car from Chicago to Houston?
Considering the length of the trip (almost 1,100 miles) driving does not make the most sense. A great alternative would be to hire a professional car shipping company. It can ultimately come out more cost-effective anyway. With that said, the price of such a service can vary based on different factors. In order to get an accurate estimate, you should request a free car shipping quote.
As we have already mentioned, not having a car in Houston will limit you in many ways. The city covers a large area, which makes getting to work without a vehicle a real challenge. Even if you are not looking to explore Texas, having a car is a virtual necessity for the vast majority of people there.
If you are already planning your move, and want to learn more about auto transport, reach out to us. Our team is always ready to answer your questions and guide you through the process. We wish you a stress-free relocation!
Review our shipping a car from Chicago to Houston guide and request a quick quote online or call our team.
However, when you search for a car shipping company, do not base your decision solely on price. Check their reviews and the test way they communicate with customers.
To ship your car with peace of mind you need the right auto transport partner. Research and read customer reviews. Then call the companies to discover their competence and customer service level. Ask questions about how auto transport works and what is the real cost to ship a car. A trustworthy company will give you all the answers. If it is your first time shipping a car, do not worry. Corsia Logistics vehicle relocation experts will carefully study your situation and offer the best solution for you and your vehicle.
Contact Corsia at any time and our relocation experts will answer all of your questions and offer you a current market price. Request a quote online or call our team now. Thank you!