Car shipping scams may come in different forms. But in simple terms, a car shipping scam is a dishonest way to make money by deceiving customers either by misrepresenting information about auto transport services or selling services that do not exist. Price deceptions are the most common elements of a car shipping fraud.
Unrealistically low quotes often end up costing customers a small fortune, once all the sweet talk is over, and the shipment is booked.
How to avoid car shipping scams?
You can avoid car shipping scams by arming yourself with knowledge. In this post, we will share some practical information to help you understand how auto transport works. You will learn what entities are involved in the process and understand the auto transport price equation. We will emphasize the importance of reading the terms and conditions and asking questions. The more you know the better experience you will have.
What kind of car shipping company are you dealing with?
In your search for an auto transporter you will come across the following entities: lead providing and auction websites, carriers, and brokers.
Lead provider websites make you believe they are either a carrier or broker when in reality they are none. They collect your information and then sell it to multiple other companies.
Auction websites foster underbidding wars between companies driving auto transport rates to unrealistically low values. Booking at a "too-good-to-be-true" price means you will have to wait weeks before your vehicle gets picked up or you will receive a call asking for more money in order to move your car.
Most carriers are mom and pop businesses that will physically transport your vehicle. Many of them don't even have an online presence and rely on brokers to fill their empty spots on the trailer.
Many companies, like Corsia Logistics, are both a carrier and a broker. Most brokers, however, don't have their own fleet, but their license allows them access to all carriers in the country.
They do all the legwork to find the right carrier and accommodate your particular situation. A reputable broker will make sure the price you receive is fair, as well as the carrier's rate. This is called offering current, realistic, and fair market prices to both the provider and the end consumer.
We've compiled a comprehensive guide to help you better grasp the difference between brokers and carriers and their roles in the auto transport industry.
How to choose an auto transport company?
We recommend staying away from lead providers and auction websites. But whether you decide to work with a broker or carrier, make sure you select a reputable company.
Gather all the information you can about your potential auto transport company – name, address, phone numbers, USDOT license information, and insurance policy. Consult the Federal Motor Carrier Safety Administration and see if the car shipper's license is active.
Ask the company rep for referrals. A business referral is always a good source of legitimacy. You can go further and read online reviews, but take them with a grain of salt. Don't dismay if you find some complaints and negative reviews – it is normal for a business to receive some negative feedback.
How is the auto transport rate calculated?
To avoid car shipping scams, it's important to understand what affects the cost to ship a vehicle. In general, the cost to ship a car depends on several factors:
distance and location
car's make, model, and modifications
car's condition – running or not
type of carrier – open or enclosed carrier
current supply and demand situation
The car shipping business is competitive, so it is only normal the quotes you receive will vary. But here is why you shouldn't settle for the lowest price.
Both brokers and carriers use the same third-party database, which shows vehicles that are awaiting shipment, what customers are willing to pay to ship their cars, and what has been paid for the same route in the past. So, after checking the database, carriers pick the higher paying vehicles first.
The current supply and demand on any given route is extremely important – so is paying the current market price, if you are looking for timely auto transport service.
Carriers prefer loads that pay a realistic price. Anything lower than the current market rate means that you will have to wait longer for a carrier to pick-up your vehicle.
Unfortunately, certain dishonest companies take advantage of this situation and use it to make money off their unsuspecting customers. They intentionally lowball the price to induce you into leaving a deposit and secure your shipment. It further means that if the company fails to pick-up your vehicle as promised, you can't cancel the order without losing your deposit.
Why should you read your auto transport terms and conditions?
In vehicle shipping, there are no paper contracts that you physically sign. Similar to many other services and products you buy online, your confirmation and the company's terms and conditions represent the contract. The confirmation email will walk you through the process, and the terms and conditions will go into the details of service.
If you forgo reading the terms of service, you end up keeping yourself in the dark about your rights and responsibilities until something goes wrong. Hence, it's really important you understand everything before you enter into a legally binding agreement.
Why it's important to speak with a company representative
Despite all you have found out online, call and talk to a person. Pick up the phone and dial the number on the company's website; ask all of your car shipping questions. Ask the person on the phone to walk you through the terms and conditions of service and explain how shipping a car works.
In most cases, you will be able to trust your instincts and learn a lot from a phone call. If you feel that you can trust the company, after you have talked to an agent, it means they have really answered all of your questions and made you feel at ease.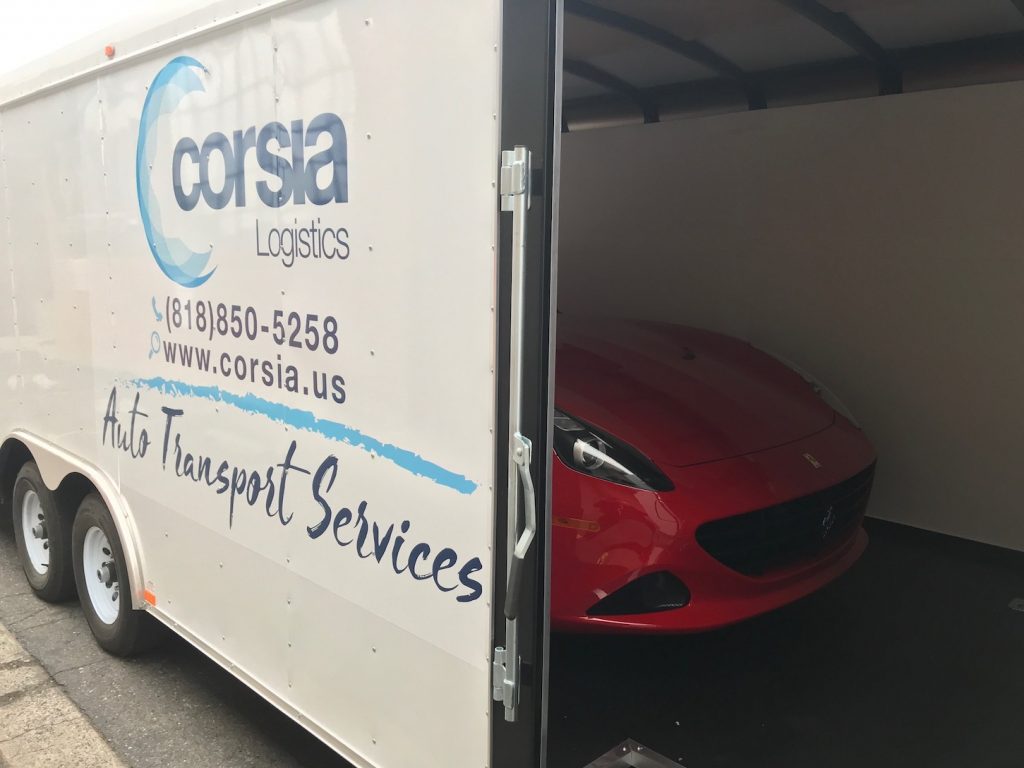 To ship your vehicle with Corsia Logistics, fill out our online quote request, call us at (818) 850-5258, or chat with us online. We work hard to provide our customers with realistic car shipping prices that reflect the most current market conditions and ship cars fast.