Shipping a Car from Florida to Colorado Guide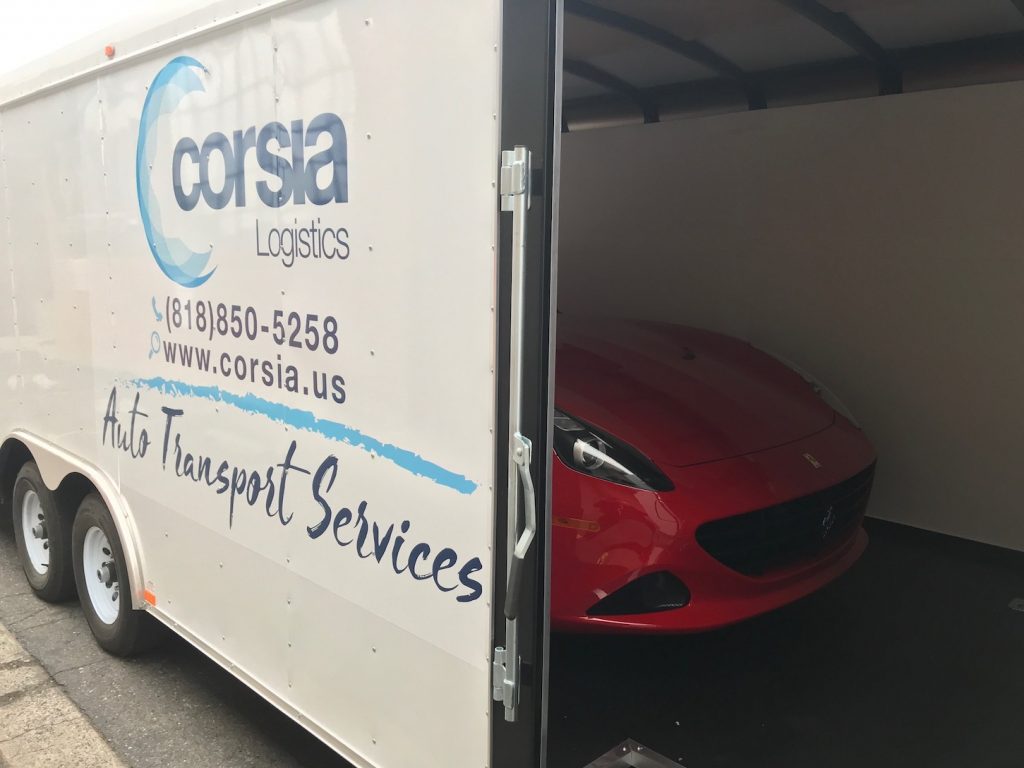 Learn how shipping a car from Florida to Colorado works. Request a quote online now.
---
What options do I have when shipping a car from Florida to Colorado?
Moving a vehicle is not that difficult, you just need to decide how to do it. You have three main options to move your vehicle.
drive the car yourself
ask someone to drive
ship the car with a company
If the distance is no more than 200 miles, you can just hop in and drive. You don't need more than a day or two to move your car. Driving yourself is also a great option if you are up for an adventure. About 1900 miles, give or take, separate Florida and Colorado. We are talking about a serious road trip that also requires thorough planning and preparation. So, whether you are a snowbird or soon-to-be Colorado transplant, embarking on a trip across the country only to move your vehicle, may not be such a good idea.
You can ask someone to drive your car for you. Needless to say, it has to be someone reliable. A friend or relative would be ideal. Just don't forget to check the extent of your insurance coverage when someone other than you operates your car. Hiring a drive-away company would be another option. Drive-away companies match drivers with cars for a fee. Drivers have to comply with a set of requirements and go through a basic background check. Nevertheless, it would be wise to request to see testimonials and references for the specific driver the company assigns.
Shipping your vehicle with an auto transport company is usually the best option. The car will not be driven and it will be fully insured while in transit on the trailer. No extra miles appear on your vehicle's odometer. And you won't have to worry about being in the best shape to handle a long distance trip. It is the best and most convinient option for businesses and private customers alike. Read on to learn more about how shipping a car works or call us now.
How do I choose an auto transport company?
We will be honest and say that there are many great companies out there. A single company cannot be the best in the whole industry. It is unrealistic to claim such a title. So, you can start by asking around. When it comes down to who you can really trust, the answer would probably be – friends and family. Therefore, first-hand recommendations are generally the best way to find a reliable car shipper. If that doesn't yield any results, turn to Google for help.
Search for "car shipping from Florida to Colorado" will return plenty of hits. Now, it's time you pay attention. On your quest for auto transporter you will come across the following entities: carrier/broker companies, lead generator websites, and auction websites. We recommend you stay away from the last two.
Auction websites foster underbidding wars between auto transport companies, driving vehicle shipping prices down to unrealistically low rates. Booking at a "too-good-to-be-true" price means you'll have to wait weeks for a carrier to pick up your vehicle. Moreover, often unlicensed and unregistered carriers quote low prices only to book a customer. This means you will have no protection if anything happens to your vehicle.
Lead provider websites make you believe they are either brokers or carriers when in reality they are none. These companies collect your information only to sell it to brokers and carriers. this means you, the customer, end up with an unnecessary double brokerage fee that affects your final shipping price. Read carefully where you submit your information.
The advantage of working with a broker is not always know by most people. Nevertheless, auto transport brokers play a key role in the vehicle shipping industry. Small broker and carrier companies keep the industry efficient and prices competative. Most carriers in the U.S. are one or two truck companies limited to certain routes. And although these companies do work with customers directly, for 90 percent of the loads, carriers rely on brokers. Because they would rather be on the road making money than looking for cargo to haul or trying to market themselves in this crazy, everuchanging digital world. Many auto transporters do not even have an online presence. So, the chance of you finding a carrier that travels your route, with available spot for your car, within your preferred dates is close to impossible.
Brokers, on the other hand, have access to a nationwide network of carriers and can easily connect you with the right one. A trustworthy broker company will work for you, to find a carrier that according to your requirements. An honest broker will negotiate the price on your behalf, but they will also make sure the truck driver is paid according to current market conditions, a fair share for his work. So, the job of the broker is not being a middle man that does nothing, just the opposite they are a management company that has to do everything, except the driving of the big truck. A good broker company works hard, long hours, every day to make sure their customers and carriers are satisfied.
Additonally, consult the FMCSA website for company's licensing and background information as well as safety ratings. Look at company's consumer ratings and read customer reviews, but take them with a grain of salt. It is always best to pick-up the phone and call. Ask questions. Trust your gut. Good companies will be transparent with you about their process and will help you understand how shipping a car works.
What are the steps to ship my car?
Auto transport is not a difficult to arrange service. A good and honest company will help you understand how it works. However, every situation is unique, and we always encourage our customers to ask questions. Our website is rich in information, and we are always happy to address your questions and concerns, as well as help you book your shipment over the phone.
Shipping a car from Colorado to Florida steps:
Request a car shipping quote online or by phone. Share your car's make and model with us, as well as the desired shipping date. Tell us the "to" and "from" your vehicle is traveling.
We will contact one of our carriers and schedule your shipment accordingly.
A carrier will pick up your vehicle one to few days from your first available date. The driver will inspect your vehicle before loading it and note all the irregularities (if any) on a Bill of Lading.
Car transport from Colorado to Florida usually takes about 5 to 7 days, but it is not guaranteed.
At delivery, the carrier will perform another inspection and unload your car as close to your door as possible. Get your copy of the Bill of Lading and pay any remaining balance.
How much does it cost to ship a car?
The cost to ship a vehicle, to any city and state, depends on several factors. Major factors affecting the car shipping prices are vehicle make and model, vehicle condition, type of transport, distance, location, and supply/demand.
However, supply and demand fluctuations dictate the prices on all auto shipping routes, and Colorado to Florida is not an exception. When the demand peaks, prices usually go up which often happens in a matter of hours. That is why it is very important to track prices manually on the national dispatch boards. Carriers prefer loads that pay a realistic market price. Anything lower than the current market rate means that you will have to wait longer for a carrier to pick-up your vehicle.
When shipping a vehicle to one of the Sun Belt states, including Florida, it's important to keep in mind the snowbirds season. The time is every fall and spring. In the fall, thousands of retirees from across the country, move to Florida to escape the cold winters. This creates a high demand on many routes to Florida, which increases the rates. In order to move your vehicle in a timely manner, you need to receive an accurate quote.
Request multiple car shipping quotes to get the ballpark figure for the cost of auto transport. Rates will vary between the companies, that is why it is important to get an idea of an average cost to ship a vehicle. Do not be lured by the lowest auto transport price. And keep in mind that large companies often charge more money for the same service smaller companies can offer. Auto transport is not a cheap service, but there is no need to overpay.
Above and beyond customer service
At Corsia Logistics, we pride ourselves in exceptional service, personalized options, and affordable prices. We are a small, family-owned business and we treat our customers with great care. We do not just quote you a price, we take time to explain how auto transport works because we want you to make educated choices.
Our auto logistics experts monitor the price fluctuations constantly and quote rates manually. It means that we do not use any car shipping quote calculators  The most accurate price is always the most current market price, which means logistics experts track prices daily on national dispatch boards.
With our services, we guarantee professional, affordable and timely transport. If you are shipping a classic car, luxury or sports car, you need to be sure it is safe and secure and we offer enclosed transport for such automobiles. We specialize in sports, luxury, classic and vintage car shipping. If you need to transport multiple vehicles, a motorcycle or a boat, or if you need to ship a car internationally, please call us for a customized quote.
From sunny beaches to majestic mountain scapes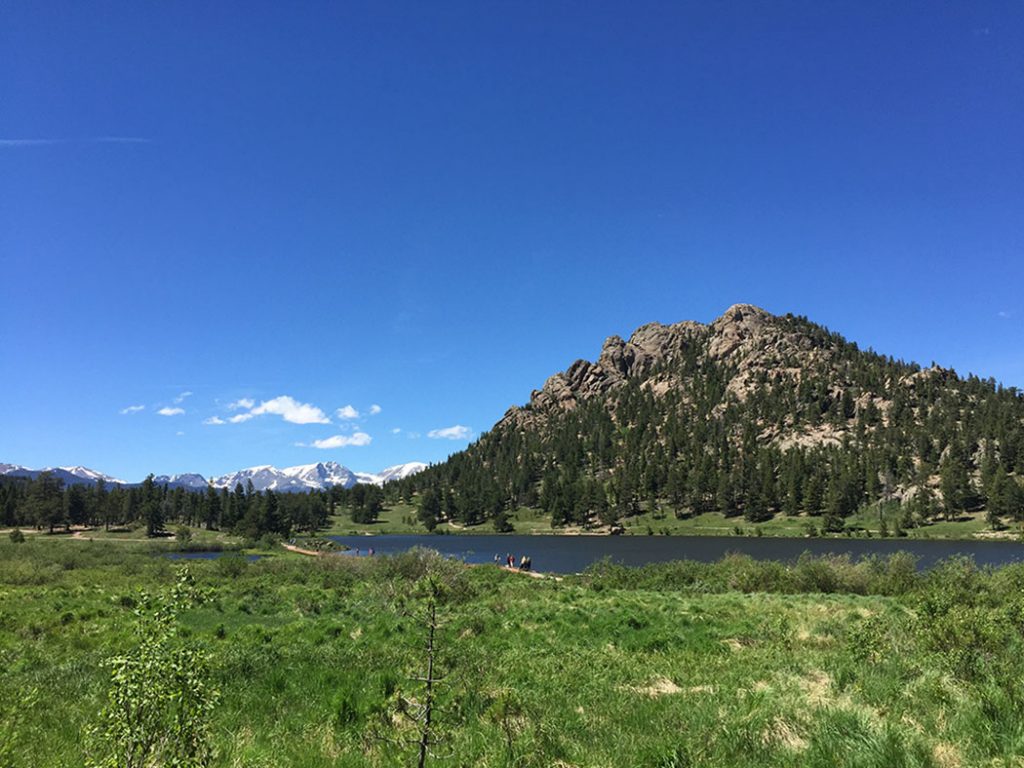 Moving from Florida to Colorado is a big step. From sandy beaches to green mountains, the change of scenery is also significant. Colorado is a beautiful state with a lot to offer. Although, it's not our main intention to persuade you to move to the "land where the columbines grow", we can't resist but name a few things we love about Colorado.
The state's economy is strong and it's about to get even stronger. It is not all about recreational marijuana though. Colorado invests in its youth. The Centennial state has high ranking universities and active social scene. The great outdoors is also a major factor. Having access to nature has proved its positive influence, physically and mentally. The clean air, the activities available daily throughout the year make living in Colorado not only interesting but much more healthy as well. Whether you are into summer activities or winter sports, there will be something for everybody.
You'll be trading Florida's year-round sunshine for the four distinct seasons of Colorado, picture perfect beaches for breath taking mountain landscapes. Say "so long" to hurricane warnings and prepare to tackle snow. Go shopping for a snow shovel and ice scraper as well as winter tires for your car. You'll also need to pick up on new driving skills because driving on snowy Colorado roads is nothing like cruising the Florida highways.
If you plan on driving in Colorado, don't forget to visit the Colorado Department of Transportation web page for helpful driving tips as well as important travel alerts and the information about road conditions, construction and roadwork and lane closures. When it gets to your driving privileges, you'll have 30 days from the day you become a Colorado resident to exchange your out-of-state driver's license. You will also need to register your car within 90 days of establishing your residency.
If you would like to learn more about Colorado you can find information online:
For additional information about shipping your vehicle, please visit our How to Ship a Car and Services sections. There you will find answers to the most common questions customers have asked. If you would like to discuss your shipping needs with our logistics experts, please call us or request a car shipping quote online. Thank you!
Save
Save
Save
Save
Save
Save
Save
Save
Save