Shipping a car from Florida to Arizona Guide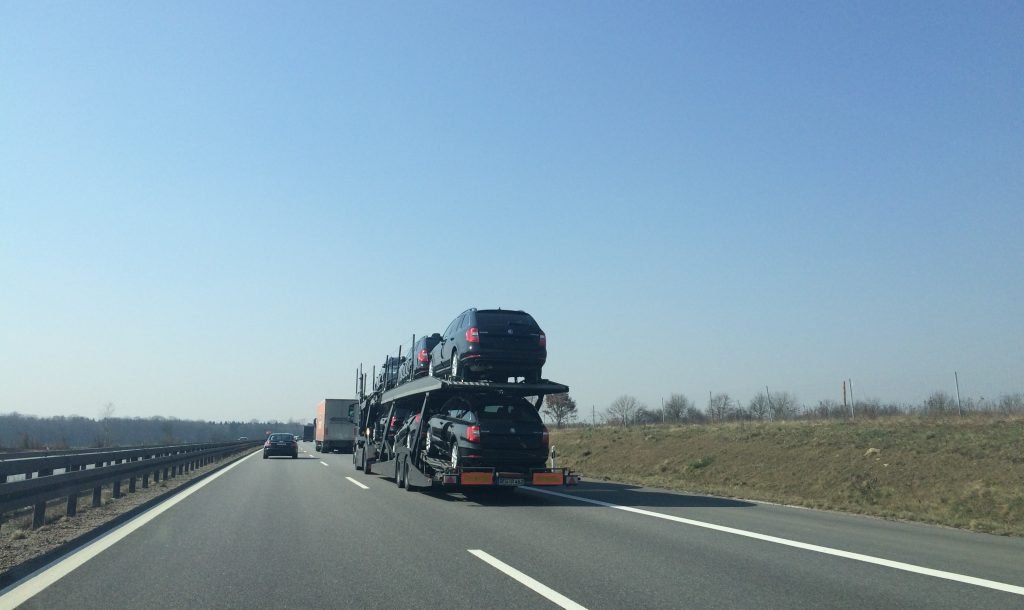 Learn how car shipping works. Review our guide. Request your free quote online or call to speak with our logistics experts.
Shipping a car from Florida to Arizona is an easy process once you've learned all the basics. For a flawless experience, invest some time to understand how auto transport works.
What options do I have when shipping a car from Florida to Arizona?
To move a vehicle from Florida to Arizona you will have two main options:
driving your car to its new destination
hiring an auto transport company
Having a choice is great. But what is your best alternative when the distance implies almost a cross-country trip? The answer would vary based on your circumstances and personal preferences. Driving the car to your destination in Arizona would be a good option if you are up for a road adventure.
Road trips are amazing because driving can be a sort of meditation. It takes your mind off everything else and forces you to focus on the activity of driving. On one hand, it can be a bliss – to have the opportunity to only do one thing at a time. On the other hand, driving long distances is not for everybody. Cross country roads can be dangerous for the untrained eye and a road trip can turn into a scary ride in an amusement park. When the distance is more than 200 miles, we always recommend shipping instead of driving.
To hire a professional auto transport company means to free yourself from the responsibility of moving your vehicle. It makes life easier when you are busy or simply do not wish to embark on a road trip. Moreover, it saves you time and it spares your car additional hundreds of miles of wear and tear. Driving your car from Florida to Arizona means adding at least a thousand miles to the odometer, oil change, flat tires and other possible issues. Also, shipping a car from Florida to Arizona with an auto transport company is often cheaper than driving, once you consider all the expenses a lengthy road trip entails.
What services do auto transport companies offer?
Typical auto transport services vary by company. You will have a choice based on the type of carrier and on the time frame of delivery. Corsia Logistics provides the following car shipping services:
open and enclosed car carrier
standard and expedited delivery
All Corsia Logistics deliveries are door-to-door. Very rarely we ship cars from and to a terminal. Most individuals and businesses across the country prefer door-to-door deliveries.
The other options you need to consider is whether to pick a standard service or an expedited delivery. The distinction between the two is the time of delivery. A standard car shipping service usually means that a carrier will pick up your vehicle within five business days and deliver it within a specified time frame, which mainly depends on distance.
Expedited delivery could guarantee that a carrier picks up or delivers your car on or by a specified date you request. However, to fulfill your request, the whole schedule of the truck will be rearranged around your dates. In some cases, when specific dates are requested, we need to involve a second or third company, a local carrier, to pick-up or deliver the vehicle on the specified date. So, expedited auto transport service is always more expensive.
Given the nature of the auto transport industry, it's important to keep in mind that all dates and times are only estimates. Delays happen on the road often due to weather, traffic or other customers' postponements.
How much does it cost to ship a car from Florida to Arizona?
The final cost of shipping a vehicle depends on a few factors:
Vehicle make, model, and modifications
Vehicle condition
Type of car carrier
Distance and location
Supply and demand
Each and every factor is important when determining the right cost to ship a vehicle from Florida to Arizona. Vehicle's make and model and the distance set the base price for shipping. However, they are not deciding factors. The type of carrier and the vehicle condition always affect the price. If a car is not running under its own power it increases the cost of shipping. When an enclosed trailer is requested the cost of shipping almost always goes up. Expedited delivery is also a more expensive service.
Additional factors that may affect your vehicle transport cost include top load for your vehicle and terminal-to-terminal delivery. However, usually, a deciding factor is the current supply and demand situation on a given route. Fluctuations happen daily and that is why it is very important to track supply and demand constantly on national dispatch boards.
We track supply and demand fluctuations manually and quote realistic current market prices that will ship your vehicle in a professional and timely fashion.
What documents do I need to ship my car?
We do not need any documents from you unless the car is going out of the country. Domestic transport is simple. You or someone on your behalf needs to release the vehicle, together with the keys, to the carrier at pick-up, and sign the Bill of Lading (BOL). The BOL is a really important document. It is not only a receipt but also an inspection report. When the carrier inspects the car, it's important to make sure that all existing damages are marked down before you sign the document.
Can I ship personal items inside my car while on the carrier?
Yes, you can but a limited quantity. By law, carriers are not allowed to transport household (personal) items inside the vehicle. They are not licensed to move personal items and their insurance does not cover any personal belongings inside the vehicle. However, most companies allow customers to have a box or a suitcase in the trunk of their vehicle.
Is my car insured during transport?
Yes, it is! The law requires every carrier to have cargo insurance. A car carrier cannot operate without an active insurance policy.
---
Moving to the Grand Canyon State
Located in the southwestern region of the US, the fast-growing state of Arizona is part of the Western and the Mountain states as well. If you're drawn to its beautiful mountains, breathtaking landscapes, low cost of living, and the abundance of sunny days, you are not alone. A lot of people have decided to make Arizona their new home contributing to the state's population growth. Between the year 2010 and 2015, its population grew by 6.8%. Currently, over 7 million people reside in Arizona making the 6th largest state in the nation the 14th most populous.
Compared to Florida's humid subtropical climate with high humidity, Arizona has a desert climate with hot summers and mild winters in its southern part and moderate summer temperatures with snowy winters in its northern part. Even though Arizona is well known for its hot climate and deserts, large parts of the state are covered by forests and its climate varies a lot depending on which part of Arizona you decide to move. Unlike in Florida, tornadoes and hurricanes are less likely to occur in Arizona.
Economy and Job Growth
Arizona has one of the most thriving economies in the US with a GSP (Gross State Product) that grew by 3.1% from the Q2 of 2016 to the Q2 of 2017. Compared to US GDP which grew by 2.8% during the same period of time, Arizona's economy is growing even faster. And that is one of the reasons why a great number of people decide to move to Arizona every day. Historically, the economy of Arizona has relied largely on the five C's – copper, cotton, cattle, citrus, and climate.
Currently, its economy is diverse and offers plenty of job opportunities in data mining, IT, finance, insurance, health-care, business administration, transportation, and government sectors. Its unemployment rate has also gone down in the past years. In March 2016, the unemployment rate was 5.4%, while in December 2017 it dropped to 4.5%.
Housing and Living Costs
Living costs in Arizona are relatively low compared to the national average with affordable housing, rent, transportation, utilities, and food prices. The income tax rates are also some of the lowest in the country. Housing and living costs depend a lot on where in Florida are you moving from and where you are relocating in Arizona. Living costs in Orlando, for example, can be up to 3% less expensive, while median house costs are 17% cheaper in Orlando.
Arizona Attractions
The natural beauty of Arizona and the diverse lifestyle are yet some other reasons why people are deciding to call it their new home. The Valley of the Sun with its deserts and ski resorts is great for outdoor lovers. Also, you wouldn't want to skip the Tonto National Forest, Pueblo cliff, the Heard Museum of American Indian Art & History, among other attractions. In the process of becoming an Arizonian, you will start to love hiking, swimming, skiing, barbecuing, and even learn outdoor yoga if you are eager.
Enjoy the state's busy art scene and its numerous national parks, museums, forests, and so on once you settle and you will never regret leaving Florida. Happy moving and car shipping!