Moving to the Beaver State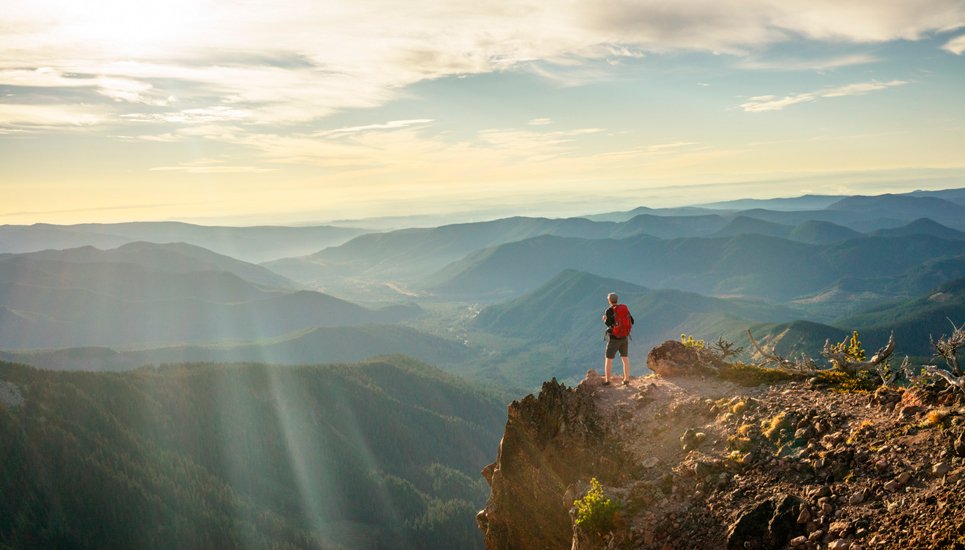 After hitting the 4 million mark in 2016, Oregon's population has continued to grow in the past two years for many different reasons. This beautiful state on the West Coast offers miles and miles of exquisite coastlines combined with breathtaking mountains and a wonderful climate that lets you enjoy life by the sea or up in the mountains. Whichever you prefer.
They say it rains a lot in Oregon, so as someone moving from Arizona, you must prepare yourself for a humid climate, especially during winter. Compared to Arizona's desert climate with mild winters and hot summers as well as snowy winters in the Northern part, Oregon, in general, has a mild climate.
Depending on where in Oregon you will be moving, you should know that temperatures vary a lot within the state. Its western part has an oceanic climate, its southwestern has a Mediterranean climate, while its northeastern one has steppe climate. The eastern parts of the state that are mainly made of deserts have cold and snowy winters with dry summers. The summer temperatures in Oregon are generally cool, ranking the state in the fifth position for coolest summer temperatures in the US, after Maine, Idaho, Wyoming, and Alaska.
The Beaver State, the ninth largest state in the US and the 27th most populous one, continues to be among the three most popular states to relocate to after Arizona and Nevada.
Economy and employment
The state's economy is mainly powered by agriculture and industry. Hydroelectric power, fishing, timber industry, and technology (thanks to the Silicon Forest), are also some important economic pillars. Oregon is home to Nike, Precision Castparts, FLIR Systems, StanCorp Financial Group, Schnitzer Steel Industries, Portland General Electric, Columbia Sportswear, and Northwest Natural Gas, which are are some of the largest public corporations with their headquarters in Oregon.
In 2017, the state had a GDP of $236.2 billion, the 24th largest in the nations. As per employment, the state offers plenty of job opportunities in various areas in the above-mentioned companies and many others.
Housing and Living Costs
Out of 36 counties and a mix of metropolitan areas that differ a lot from one another, one thing is guaranteed: you will have to pick carefully your new city once you decide to move to Oregon. Among the best cities to move to in this clean and friendly state are Portland, Salem, Bend, Eugene, Milwaukie, Ashland, West Slope, and Raleigh Hills.
Compared to Arizona, the living costs and housing in Oregon are more expensive in general. Portland, for example, is 41% more expensive than Phoenix with median home costs that can go up to 99% more expensive. If you want to opt for a less expensive place to live, Salem is also a good idea. Compared to Phoenix, Salem is 9% more expensive and median home costs are only 8% more expensive. Even though the cost of living is above the national average, Oregon doesn't have a sales tax and living in one of Oregon's cities is hopefully going to change your life for the better.
Oregon activities and top sights
Living in one of the most geographically diverse states in the US is perfect for activities like hiking, bicycling, rafting, kayaking, canoeing, and any other activities you enjoy. We recommend you to visit the highest point of Oregon, Mount Hood at 11,249 feet, Crater Lake National Park, which is the only national park in the state Oregon, as well as Crater Lake — the deepest lake in the US.
Its Pacific scenery, the Malheur National Forest, and a variety of volcanoes are also a must see. Make sure you go to at least one wine or beer tours and tastings while you are there. You won't regret it!
Moving to Oregon with a car
Once you qualify as a resident of the Beaver State, you will have 30 days to register and title your car. Keep in mind that there is a mandatory auto insurance law in Oregon and in order to register your car, you will need to pass a VIN inspection when you visit your local DMV office. Before arriving in Oregon, we advise you to learn more about car registration and Oregon driver's license requirements.