Shipping a car from Arizona to Chicago Guide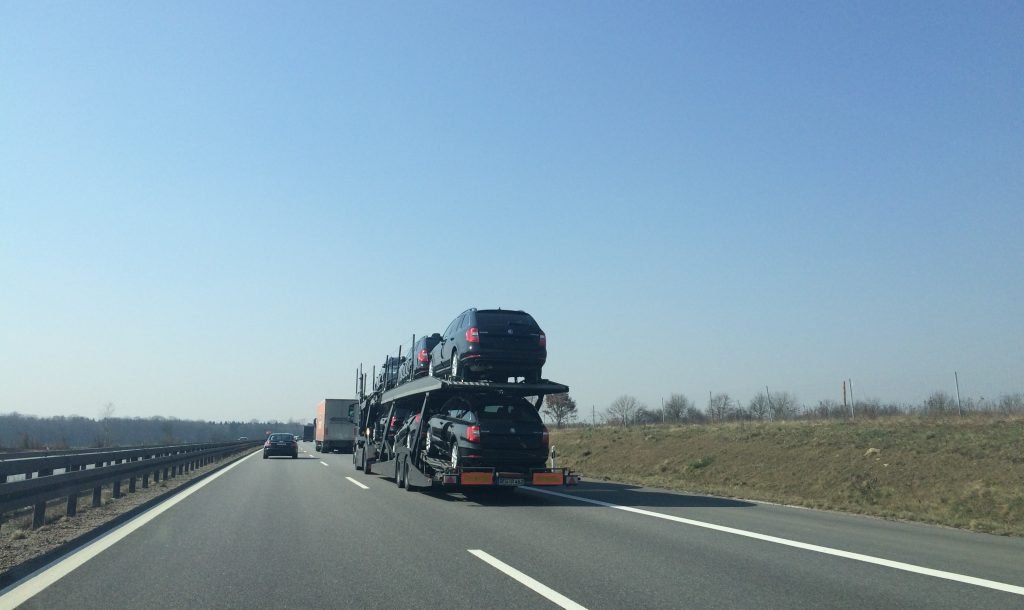 Request your free, no-obligation quote online or call to speak with one of our logistics experts!
Shipping a car is not like shipping a package or moving your household when moving. The auto transport industry has its own rules when it gets to delivering cars between destinations. We've compiled this post to help you understand the basics of auto transport, so you can have a flawless car shipping experience.
What are my options when moving a car?
When you need to move a vehicle between two destinations, the most obvious solution that comes to mind is to top off the fuel tank and drive. Driving may be a good cost-effective option, if the distance is no greater than 300 miles, your car is in an excellent driving condition, and you don't mind embarking on a short road adventure. The driving distance between Arizona and Chicago is over 1600 miles.
What would be your best choice when the distance is longer than 300 miles? Do you happen to have more than one vehicle? Are you taking your off-roader to a race? Do you own a collectible classic car or an expensive luxury vehicle that you wouldn't want to expose to adverse road conditions? What if your car doesn't run under its own power? If any of these circumstances apply to you, then shipping your vehicle with a professional auto transporter is your best bet. In fact, private customers and businesses alike contract vehicle shippers daily. All you'll need to do is find a reliable auto transport company and prepare your car for shipping.
What to look for when choosing an auto transport company?
No company can claim to be absolutely the best in the auto transport industry. In fact, there are plenty of good, reliable car shippers out there. Yet, it's extremely important you choose carefully. If you are not vigilant enough, it's easy to become a victim of a car shipping scam.
On your quest for a vehicle shipping company you will come across the following entities: carriers, brokers, car shipping lead generator websites, and auction websites. We recommend you to stay away from the last two. And whether you choose to work with a broker or carrier, make sure it's a reputable one.
Look at your potential shipper's consumer ratings and read online reviews to learn about other customers' experience. Although, don't choose solely based on what people say. Check FMCSA for the shipper's licensing and background information as well as safety ratings. Pick up the phone and call. Ask questions.
The good companies will be transparent with you about their process. They understand that in business, as in life, all the successful relationships run on trust.
What services do auto transport companies offer?
Usually, you'll have a choice based on the type of carrier and on the time frame of delivery. Corsia Logistics provides the following car shipping services:
by carrier type: open and enclosed trailer
by timeframe: standard and expedited delivery
Your choice of carrier type would mostly depend on the type of vehicle you need to ship. Standard everyday sedans, such as your Honda Civic or Toyota Corolla usually travel via an open-air trailer. Enclosed auto transport is most often booked for sports, luxury, and classic automobiles.
The next option you need to consider is the time frame of your shipment. A standard car shipping service usually means that a carrier will pick up your vehicle within five business days. Delivery, in this case, from Arizona to Chicago, would take 6-9 days. However, please keep in mind that all dates and times are only estimates. Delays happen on the road often due to weather, traffic or other customers' postponements.
If you are on a tight timeline and need your vehicle to be delivered on or by an exact date, request expedited shipping. Expedited delivery could guarantee that your car is picked up or delivered on or by a specified date and time. To accommodate your particular circumstances, the whole truck's schedule will be planned around your dates. Hence, guaranteed delivery is a premium service that comes with a premium price.
How much does it cost to ship a car from Arizona to Chicago?
Another way to ask this is "How is car shipping cost calculated? Several factors affect the final price of shipping.
Vehicle make and model
Whether your vehicle is a small sedan or an SUV matters for the car carrier. Vehicle's weight and dimensions usually define the base price for transporting it.
Vehicle condition
If your vehicle has any modifications, such as being lowered or raised, it often means we would need a specialized truck to transport it. If your car is not running, it often adds about $150 to the cost or shipping.
Type of service
The type of service you choose will certainly affect your rate. An open carrier is the standard service and it is widely available. Enclosed carriers are more expensive because they offer higher protection and extras such as hydraulic lift gate. Also, as we've mentioned earlier, shipping your automobile via expedited delivery will cost extra.
Distance and location
Generally, the further away the vehicle goes the higher the overall price. The exact location also affects the price. Remote and rural locations could be a logistical challenge and often cost more due to additional miles and work.
Supply and demand
All routes in the US are affected by seasonal peaks and drops in workload, such as when snowbirds season starts and ends. It is the time of the year when thousands of people flock to the southern states, and when the winter is over move back to the north. Fluctuations happen daily and thus only a current realistic market price can guarantee timely and professional service.
What documents do I need when shipping a car?
Domestic transport is easy and simple. You or someone on your behalf will need to release the vehicle to the carrier at pick-up, hand over the car keys, and sign the Bill of Lading (BOL). The BOL is not only a receipt but also an inspection report. When the carrier inspects the car it's important to make sure that all existing damages are marked down before signing the document.
Can I ship personal items inside my car while on the carrier?
Yes, you can but a limited quantity. By law, carriers are not allowed to transport household items as they are not licensed to move such cargo. Moreover, the insurance does not cover such items. However, most companies allow customers to have a box or a suitcase inside the trunk of their vehicle.
Is my car insured during transport?
Yes, it is. By law, every car carrier in operation must have cargo insurance. A car carrier cannot operate without an active insurance policy.
---
Ready to move to the Heart of America?
Also known as the Windy City, Chicago is one of the busiest, prettiest, and most diverse city in the US. As the third largest city in the nation, Chicago is home to around 2.7 million people, while the Chicago Metropolitan area has a population of over 9.5 million. Sitting on the shores of Lake Michigan, which explains why they often call it the City by the Lake, Chicago's skyline is arguably one of the most breathtaking in the entire world.
For someone moving from Arizona, the Chicago climate may be one of the biggest issues. If you're tired of Arizona's mild winters and extremely hot summers, Chicago will be nice for a change. But if you're not used to a cold and snowy weather during the winter months, be ready to experience them in Chicago every year. On the bright side, you will not have to put up with high temperatures in Chicago anymore, as its summer and spring seasons are wonderful and the all the wait for their arrival will be worth it.
Housing and Living Costs
Housing and living costs are usually higher in Chicago compared to most cities in Arizona. If we compare Chicago with Phoenix, one of the most expensive cities in Arizona, Chicago is 12% more expensive, with the median home cost that can be 9% more expensive as well. Housing cost differences will depend a lot on which particular neighborhood you want to live in Chicago. Anywhere at the heart of the city, the median prices of one-bedroom houses varies from $700 to $2000. The further away you are from the city center, the less expensive housing prices will be.
Chicago's neighborhoods are also quite different from each other, so it is advisable to do your research well before you settle in any particular neighborhood. Downtown, the Loop, River North, and the New East Side are among the most preferred areas.
Economy and Employment
Together with its suburbs, Chicago has one of the most balanced economies and the third-largest GMP in the US. Home to 29 Fortune 500 companies, the city has many job opportunities to offer, no matter your expertise. Among the industries that hire the most in Chicago are manufacturing, government, real estate, publishing, insurance, healthcare, food processing, and healthcare.
What to do in Chicago
The social scene in Chicago is one you cannot forget easily. With so many museums, galleries, theaters, miles and miles of crystal-clear shorelines, an abundance of farmer's markets all over the city, food and beer festivals, and events happening on every corner, be ready to have s busy and exciting life in your new city.
Make sure you visit its parks like Millennium Park, Lincoln Park, Grant Park, Jackson Park and its many beautiful beaches. Once you have free time to stroll around the city, we would recommend you to visit the Willis Tower, Navy Pier, Cloud Gate, Shedd Aquarium, the Art Institute of Chicago, and let yourself get lost in the city.
Moving to Chicago with a car
In Chicago, owning a car can be very expensive. But if you cannot live without your vehicle and are willing to ship it from Arizona to Chicago, you will need to comply with Chicago's registration rules. Once you establish your move in this vibrant city, you will need to register your car within 30 days as well as obtain an Illinois auto insurance in order to proceed with the registration process. Visit the Illinois Secretary of State site for more information.