Moving to Florida is a great choice!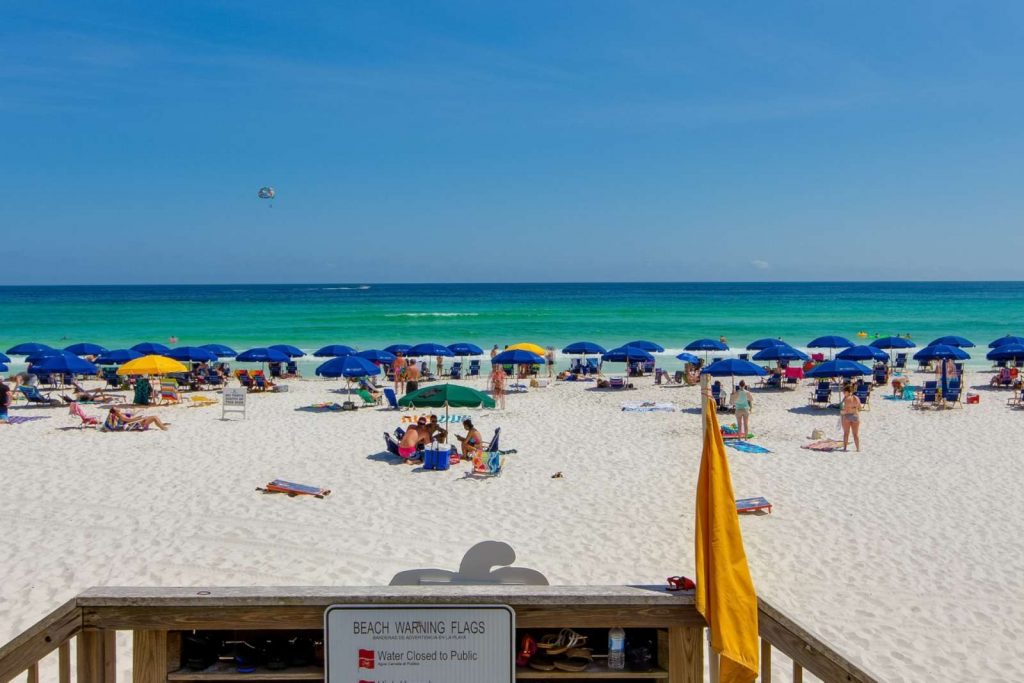 Are you still indecisive about your relocation to Florida? Don't worry, we've collected the most important things you need to know about the state. They may nudge you in the right direction. Just read on!
You already know that Florida is the Sunshine state. But if you haven't lived down there, you can't truly grasp the meaning of that. It's warm throughout the year, but the summers are especially hot and humid. It's why northerners prefer it mainly as their snowbird's nesting place.
That's another thing. A lot of people go down there for the winter. At first it can be a bit strange to see how many folks are not permanent residents. But that's great! If you are planning to become a snowbird, you can socialize with them.
It is good to know that there are established snowbirds communities. Florida is actually the number one US destination for that. You can find these communities online and ask them any questions you may have about the entire deal.
Even if you are moving to Florida as a permanent resident, you can still find valuable information within the mentioned communities. Plus, you can find new friends and meet different people all year round.
But the weather and the people it attracts are not the only notable things about Florida.
Taxes:
No state income tax – You pay taxes only if you are resident of the state.
Not taxing pension income.
State sales tax rate is 6.8%.
Local taxes vary by country between 6 – 7%.
Gasoline tax is 53.4 cents/gallon.
Reasonable Property taxes – Counties in Florida collect an average of 0.97% of a property's assessed fair market value
Real estate prices – not the lowest, but still fair; median sales price $165,000
Weather:
The biggest benefit is the year around warm weather. Yet the summers could be very hot and humid. That's why it's great to make Florida a snowbird home state only!
Social opportunities:
Snowbirds in Florida certainly have great opportunities to meet other escapees. Florida has been the number one snowbirds destination in the US for long time. This is a precedent for well developed snowbirds communities meaning there are varieties of social opportunities for snowbirds in Florida.
Outdoor activities:
Being outside in Florida is pretty much limited to being by the ocean and enjoying the sun and the breeze. If you are an outdoor person, you won't find much of a variety in outdoor activities. Besides the sunny beaches, there isn't much to do in Florida, but you can still find parks.
Many people like the state for its tax rates. That's because most of them are among the more reasonable in the US. For example, you don't have to pay state taxes if you are not a resident of the state. Perhaps that's a reason why snowbirds enjoy it. And the pension income is not taxed either.
Furthermore, the sales tax rate is 6.8%, which is way less than what you'd see on the west coast. Local taxes vary between 6 – 7% as well. All in all, Florida's taxes are reasonable. And while the real estate prices are not the lowest, they are still fair and you can find great options there.
Are you now convinced that Florida is the state for you? If you have more questions, you can visit our How It Works section. We are also available for call or email every day. Do not forget that you can also request a car shipping quote online. We are here to discuss your needs and help you ship your vehicle.
Piece of advice for a peace of mind – do not drive across the country.
Driving a vehicle all the way from Maine to Florida means embarking on a cross-country trip. In most cases this means you will be driving for at least two days. The cost to ship a car from Maine to Florida could be anywhere from $800 to $1000 or more, depending on the car's make and model, modifications, and the type of transport and moreover seasonality. Open auto transport is cheaper than enclosed. Seasonality, such as snowbirds season also affects the auto transport cost. During the snowbirds season car shipping prices go up due to the high volume of people moving to the Southern states. This creates high demand for auto transport services and the prices go up.
The average vehicle transport rate will vary by company. Our advice is to not be lured by low prices, especially in snowbirds season. Some auto transport companies often low ball the price and then later ask for more money. Others, unfortunately, charge more due to various reasons, so look for a reasonable amount, for a realistic price that will ship your vehicle. Take the time to research and talk to the company. You can read customer testimonials, but always make sure you call and ask questions.